Creation of an online store of engineering plumbing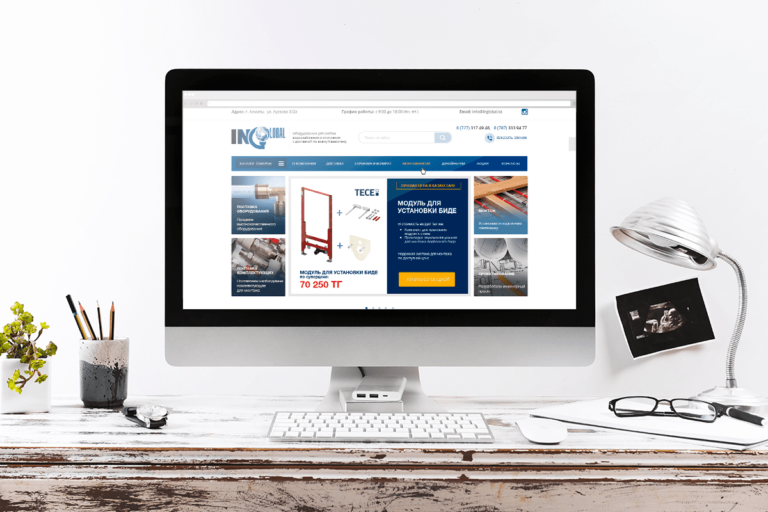 A task:
Provide the buyer with information about the product and the company
Make a website redesign and not lose traffic (customers)
Develop an individual conversion design
Develop a fast website
Organize a convenient and intuitive site structure
Transfer products from the old site to the new one
 Do basic SEO optimization

Site creation for the sale of premium sanitary ware, we started with an analysis of competitors and thinking through the concept of the site.
We analyzed about 30 sites in Russia and Kazakhstan, collected the best and took them as a basis.

Based on the analysis of competitors in the Axure RP program, we created 12 interactive pages of the site.
Upon completion of the prototypes, it was possible to try yourself as a client and go all the way from the main page to the registration of the application.
Approved the prototype after minor adjustments on the internal and main pages.

Developed a website design, based primarily on prototypes and the current corporate style. The designer worked on the color scheme, fonts, photos, icons.

After working on the site, we started exporting goods from the old site and importing them to the new one. In the course of work, we encountered a problem with unloading some data due to incorrect filling in the characteristics. The data was added by past programmers to the general fields, instead of filling in special fields for values. As a result, part of the data was uploaded through the plugin, and some was added manually and imported by the plugin to the new site.

Before Completion creating an online store the manager checks the completed stages for compliance with the brief, rules for developing a prototype, design, requirements for HTML layout and linking layouts to the site.
Leave a request and we will send you a brief to fill out.