Creation of a corporate website for the sale of rolled metal products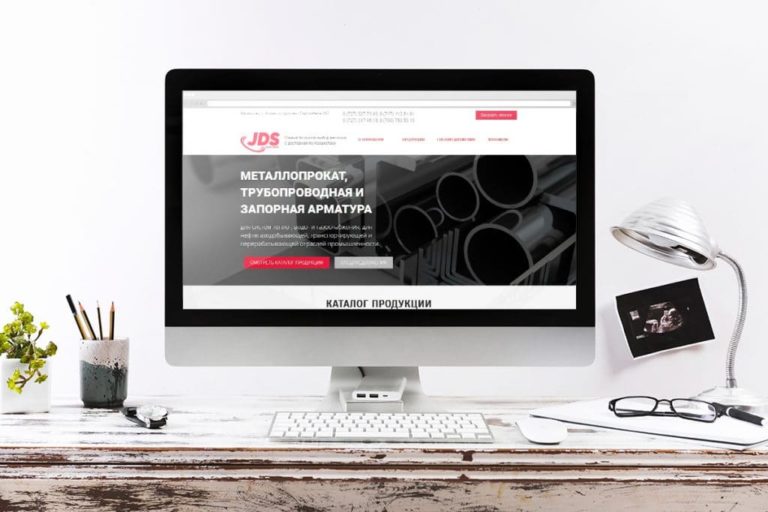 Client: JDS Investment Group
A task: Provide the buyer with information about the product and the company and stimulate sales of the product.

Already at the first stage creating a corporate website on the sale of rolled metal, the customer understood what he wanted to receive at the end. We tried to improve this concept and make it more understandable.
First of all, we compiled a series of questions that revealed all aspects of this company through a prototype.
The brief is the most important part of the project. Based on it, we create a website, and the client accepts the work.

The site was developed in the LPMotor constructor. It is good for companies that are testing a niche, or that need applications right now.
The client had several options to choose from site implementation. All the same, we chose the constructor, since it is very easy to edit information there. And of course because of the built-in CRM system. All projects can be tracked in one control panel and statistics can be summarized at the end of the month.
We also corrected the colors in the logo and in the design in general. It didn't seem to be bad.

Solution: At the first stage, we developed layouts for 10 main pages, adjusted the color scheme, transferred the structure to the constructor and, as a bonus, added new blocks that improved the usability of the site.
Outcome: beautiful modern design, conversion rate of about 3% and the ability to independently change the information on the site.
Term: about 15 days
The date: April 2018
Leave a request and we will send you a brief to fill out.