Creating a Landing Page for a Legal Agency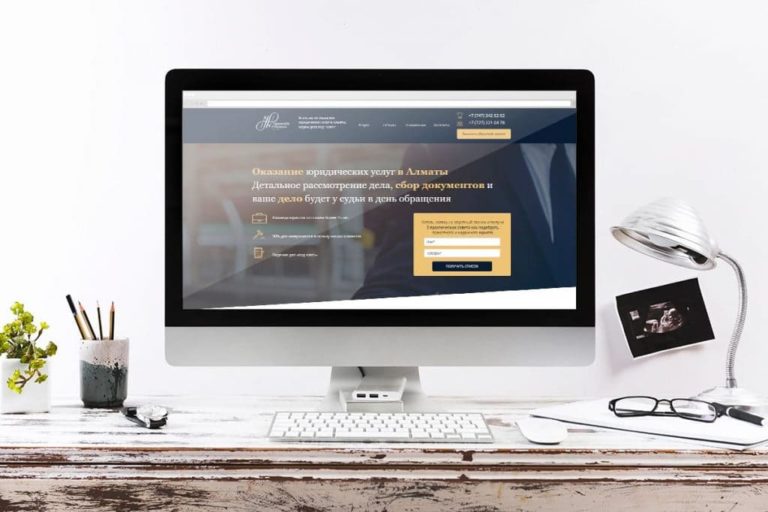 Client: Nigmatullin Partners
A task: Make a selling website with a call to make a purchase

At the first stage Landing Page creation we compiled a series of questions that revealed all aspects of this company through the prototype. Also, offers were worked out (a special offer limited by time, from which customers are not able to refuse).
We started with a brief, which the Client filled out on his own. It disclosed information about the company, experience, directions, comparison with competitors, customer pains.
The brief is the most important part of the project. Based on it, we create a website, and the client accepts the work.

After filling out the brief, we started preparing the prototype. We tried to think over and bring all the significant meanings into the layout and not confuse the user. The prototype is the most important part of landing page development. The conversion of the selling landing depends on it.
We prepared a selling USP (unique selling proposition), added selling offers and interesting offers in the form of a lead magnet.
Our client already had a website, it served as a business card. The current site should sell.

Site developed in the LPMotor constructor. It is good for companies that are testing a niche, or that need applications right now. Therefore, we developed landing pages for two areas of the company "Legal Services" and "Family Lawyer Services".
The color scheme and logo were slightly reworked from the old site. The style is strict.

Solution: We formed offers, worked out the USP, pulled out the meanings and created a selling landing page.
Outcome: Landing page conversion for legal services in 1 month 6%. Traffic comes from contextual advertising. The conversion of the second site for family lawyer services is 4%.
Term: about 5 days
The date: October 2018
Leave a request and we will send you a brief to fill out.