Creating a Landing Page for the sale of bathrobes in Almaty with embroidery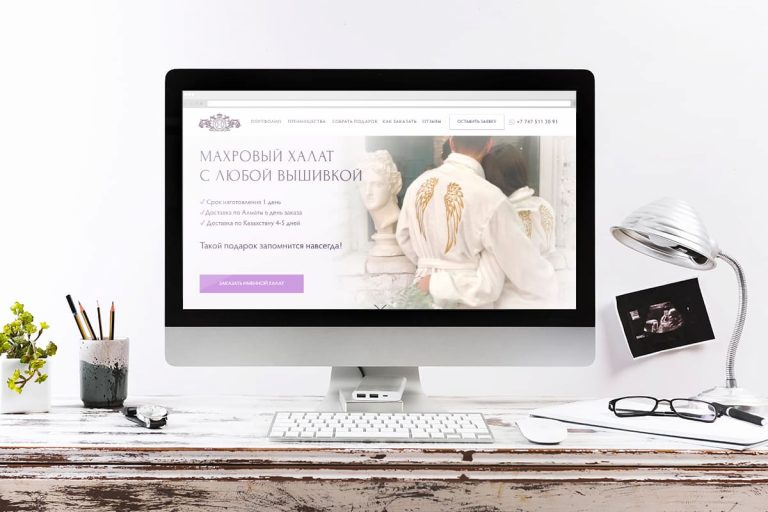 Client: Dressing gowns in Almaty

At the first stage, we compiled a series of questions that revealed all aspects of this company through a prototype. Also, offers were worked out (a special offer limited by time, from which customers are not able to refuse).
We started with a brief, which the Client filled out on his own. It disclosed information about the company, experience, directions, comparison with competitors, customer pains.
The brief is the most important part of the project. Based on it, we create a website, and the client accepts the work.

After filling out the brief, we started preparing the prototype. We tried to think over and bring all the significant meanings into the layout and not confuse the user. The prototype is the most important part of landing page development. The conversion of the selling landing depends on it.
We prepared a selling USP (unique selling proposition), added selling offers and interesting offers in the form of a lead magnet.
Our client already had a website, it served as a business card. The current site should sell.

Solution: We formed offers, worked out the USP, pulled out the meanings and created a selling landing page.
Outcome: discreet corporate style, correctly placed accents, adaptability and working functionality.
Term: 5 days
The date: June 2021
Leave a request and we will send you a brief to fill out.