Creation of a landing page for a travel company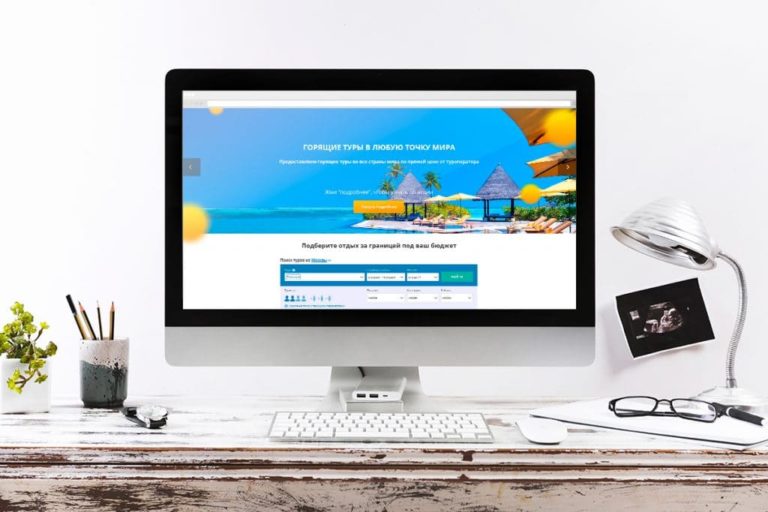 A task: Make a selling website with a beautiful unique design

Before landing page development, we started with a brief that we filled out together with the Client. In it, we disclosed information about the company, experience, directions, prospects and tasks.
The brief is the most important part of the project. Based on it, we create a website, and the client accepts the work.

The next step was to create Landing Page Designbased primarily on prototypes. The customer immediately decided on the colors and there was already an understanding of what the future site would be like. The designer worked on the color scheme, fonts, photos, icons.

The final stage was the translation of the design into program code (layout). It was immediately agreed with the Client that the site would be without an administrative panel and all adjustments would need to be made directly by the programmer.
Of course, there is such an opportunity, but it was in this project that the Client did not need to manage the site on his own.
At website development absolutely all projects have an adaptive layout, i.e. sites look beautiful on all devices.
Stages of work:
Preparing html layouts
Adaptive layout
Checking and fixing errors
Connecting a site to a domain
Connecting the modules "Search for tours" and "Hot tours"

Solution: First, we conducted a competitor analysis, developed a layout using the rules of a good selling resource, made a unique design and translated the design into a program code.
Outcome: beautiful bright design, selling elements, clear structure. Traffic has not been launched yet, but we are sure that the conversion will be from 3 to 10%.

Term: about 25 days

The date: March-April 2018
Leave a request and we will send you a brief to fill out.