Creation of a business card website for an IT company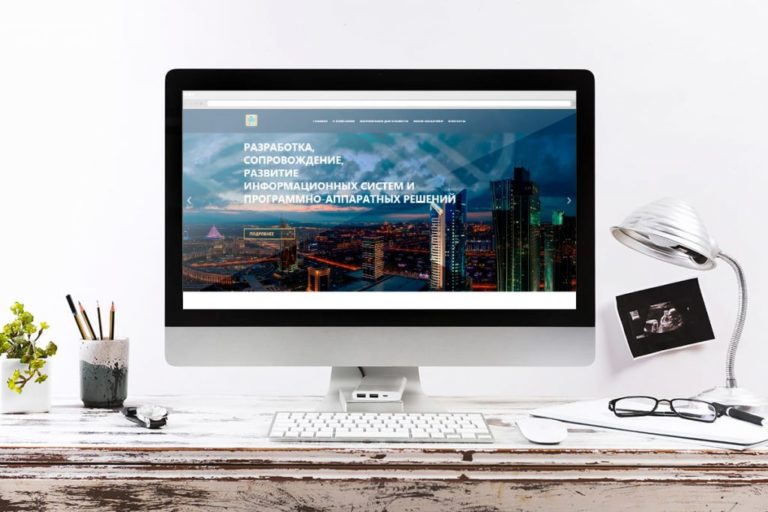 Client: Gold Standard IT Company
A task: Informing the KZ and CIS market about the functioning of the company and about the activities

Before creating a business card site The client filled out the Brief. In it, we disclosed information about the company, experience, directions, prospects and tasks.
The brief is the most important part of the project. Based on it, we create a website, and the client accepts the work.

After filling out the brief, we started preparing the prototype. The prototype was based on the customer's text concept. We have added new elements and changed the block structure.
We approved the main concept almost immediately, but made many adjustments to the text. Also, before designing the design, we compiled a text document with requirements for text formatting (indentation, font, font size).

The next step was business card web designbased primarily on prototypes. We chose the color scheme based on the corporate colors of the Gold Standard IT company.
For a long time we could not decide on the design concept. We tried different design formats for the main page, but still settled on a checkerboard pattern of background images.

The final step was the translation design into program code (layout). It was immediately agreed with the Client that the site would be without an administrative panel and all adjustments would need to be made directly by the programmer.
Of course, there is such an opportunity, but it was in this project that the Client did not need to manage the site on his own.
Absolutely all pages have an adaptive layout, that is, they look beautiful on all devices.
Stages of work:
Preparing html layouts
Adaptive layout
Checking and fixing errors
Connecting a site to a domain
Text proofreading

Solution: Conducted competitor analysis, developed prototypes, made a unique design and translated the design into program code.

Outcome: Strict, pleasant design and informative content of the site.

Term: about 6 months

The date: June-November 2018
Leave a request and we will send you a brief to fill out.