Creating a Landing Page for Glass PRO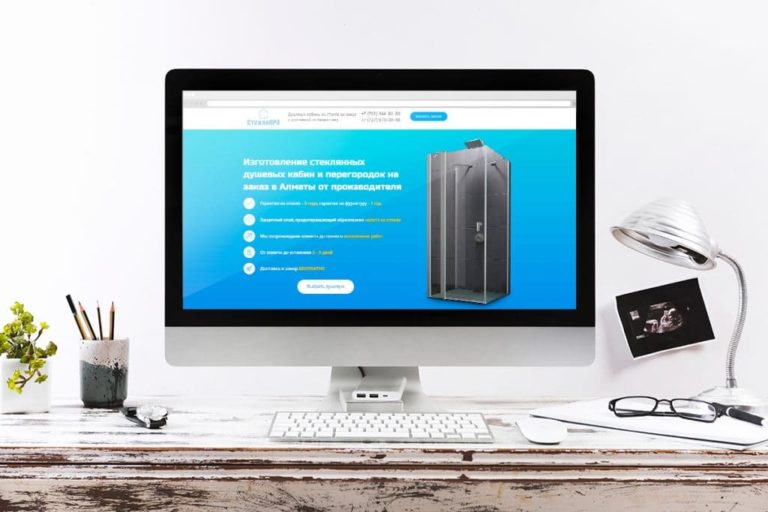 Client: Company Glass PRO
A task: Make a selling website with a call to make a purchase

At the first stage, we compiled a series of questions that revealed all aspects of this company through a prototype. Also, offers were worked out (a special offer limited by time, from which customers are not able to refuse).
We started with a brief, which the Client filled out on his own. It disclosed information about the company, experience, directions, prospects and tasks.
The brief is the most important part of the project. Based on it, we create a website, and the client accepts the work.

After filling out the brief, we started preparing the prototype. We tried to use the main advantages of the company, to lay the 10-year experience of the company.
Also, in the prototype, it was necessary to display all the options for the designs of shower cabins. We solved the problem by grouping types and combining them into a slider with automatic scrolling.

Solution: We formed offers, worked out the USP, pulled out the meanings and made a selling modern landing page.
Outcome: A clear selling landing page.
Term: about 5 days
The date: June 2018
Leave a request and we will send you a brief to fill out.