Office cleaning landing page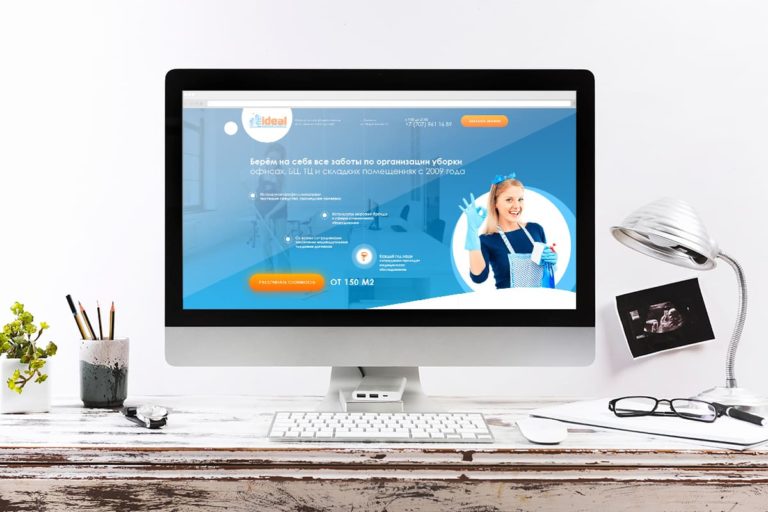 A task: Make a selling website with a beautiful unique design

The next step was to develop a design concept for the PC version and the mobile version, based primarily on prototypes. The customer immediately decided on the colors and there was already an understanding of what the future site would be like. The designer worked on the color scheme, fonts, photos, icons.

The final stage was the stretching of the design on the Tilda constructor. This platform was chosen because the Client already had websites on it and it is easier for him to edit information.
After stretching the design of the PC version, we transferred the design of the mobile version to the constructor so that the site looks good on all devices (computer, tablet, smartphone).

Solution: First, we conducted a competitor analysis, developed a layout using the rules of a good selling resource, made a unique design and translated the design into a program code.
Outcome: beautiful bright design, selling elements, understandable structure, conversion from 7 to 10%.
Term: about 30 days
The date: April-May 2019
Leave a request and we will send you a brief to fill out.