Online store for rental of special equipment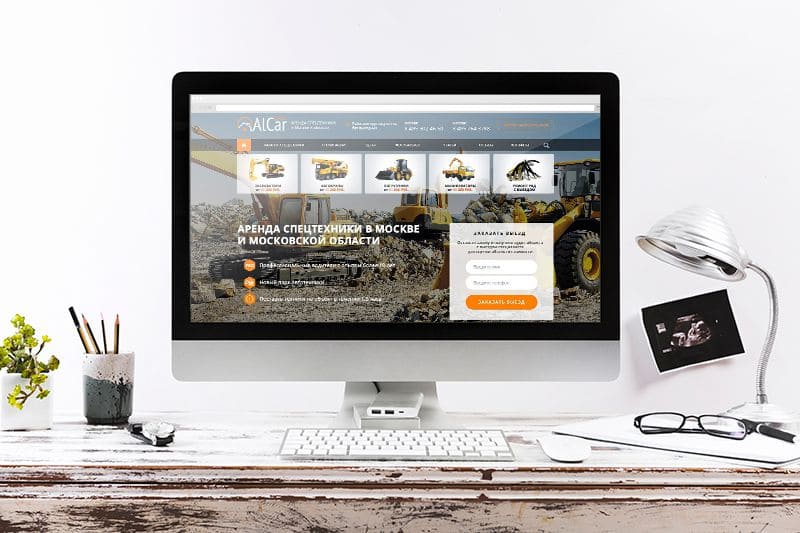 A task:
Provide the buyer with information about the product and the company
Consolidate success on the old site and not lose traffic (customers)
Develop an individual conversion design
Develop a fast website
Organize a convenient and intuitive site structure

We have studied user demand for rental of special equipment in Moscow and the region and compiled a list of categories and models of equipment that are most popular.
We analyzed the TOP-50 competing sites, paying attention to the structure of blocks, menus, arrangement of elements, filtering, type of equipment cards.
The task of an SEO audit is to find and not repeat the problem areas of competitor sites, simplify navigation, and provide information that best meets the visitor's needs. All so that SEO improvements really help the business.
To increase the dwell time, reduce the bounce rate and increase the depth of page views, it was important to implement the following functionality:
back call
application for the calculation of the cost of rent
online chat
Site search
We assembled a semantic core for the site, which included all possible queries that could be used to search for the Client's company. The semantic core consisted of 50,000 queries, which we manually cleaned and clustered into groups.
It took us 10 days to create an SEO structure, collect the core and distribute it across pages. At the end, we moved on to the next step.

Content preparation is one of the most labor-intensive stages. The effectiveness of site promotion in search and customer loyalty depends on it.
We have broken down the filling process into 5 important steps:
preparation of a content plan based on a prototype and SEO structure
preparation of texts and images
verification of prepared materials for the site
adding content to the site
writing and setting meta tags (h1, title, description, keywords)

Based on the completed brief and SEO structure in the Axure RP program, we created 8 interactive website pages
As a result, the Client was able to try himself as a client and go all the way from the main page to the application.
The next day, we once again sorted through all the pages together, corrected some headings, and proceeded to the next stage.

The programmers made internal optimization, which consists of 70 requirements for an effective online store. After indexing, we worked on finding problems in Webmaster and analyzing pages in the index. No problems were found, the site is indexed correctly and quickly.
The site was opened for the index on July 21, and at the time of writing, 13% requests were already in the TOP 11-30 in Yandex, 5% requests in Google.
We continue to develop and fill the site with useful content.
Leave a request and we will send you a brief to fill out.