Creating a Landing Page for the sale of paintings to order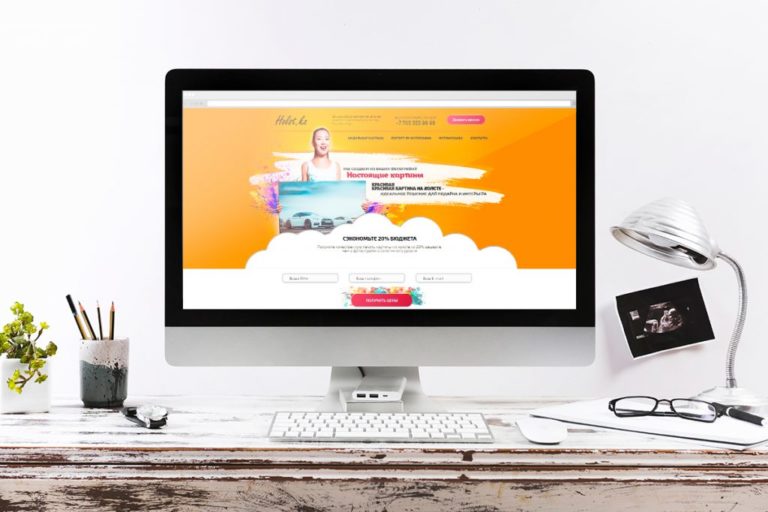 A task: Make a selling website with a call to make a purchase

After filling out the brief, we started preparing the prototype. We tried to use all the main advantages of the company, to lay all the experience and competencies of the company. We approved the prototype almost immediately.

The next step was to develop a design concept based primarily on prototypes. The designer worked on the color scheme, fonts, photos, icons.
We wanted to make a bright, memorable design, the design of which would immediately tell what the company is doing. The customer was given 3 color options and fonts to choose from. We decided to stick with the orange version.

The final stage was the translation of the design into program code (layout) and stretching on the WordPress CMS. Additional pages were also developed for other pages of the company: Modular paintings, Portrait from photography and Photomosaic.
And of course, the customer himself will be able to edit all the important elements on the site!
Absolutely all projects have an adaptive layout, i.e. sites look beautiful on all devices.
The site was decorated with photos of a professional photographer.
Stages of work:
Preparing html layouts
Adaptive layout
Connecting html layouts to CMS WordPress
Checking and fixing errors
Writing instructions for working with the admin panel

Solution: Previously, the client already had a site that had a conversion of about 1%. We completely changed the structure, made a unique design with the involvement of a designer, made a layout and put it on the control system (WordPress).
Bottom line: more than 4% conversion, beautiful bright design, selling elements and a satisfied client.
Term: about 29 days
The date: September-October 2017
Leave a request and we will send you a brief to fill out.